"I would highly recommend bike touring; it is such a great experience. You travel fast enough to discover new things every day but slow enough to appreciate your environment. Bike touring also allows you to lower your carbon footprint without restricting your freedom. But never forget, leave every campsite as you found it, without a trace", NIENKE GANSEN – Student of the MSC in agroecology
Can you tell us about your background ?
I am from the Netherlands, I was born and raised in the east of the Netherlands. I am 30 years old and have studied Biology and medical laboratory skills, (a 4-year program) before starting on my bachelor's. I have a bachelor's in plant sciences, which I followed at the Wageningen University. Last year in November, I started the master's program "Master Organic Agriculture" of which the first year is given in Wageningen. The second year of my master's consists of a specialization in agroecology at ISARA and my thesis, which will be supervised by both the WUR and ISARA.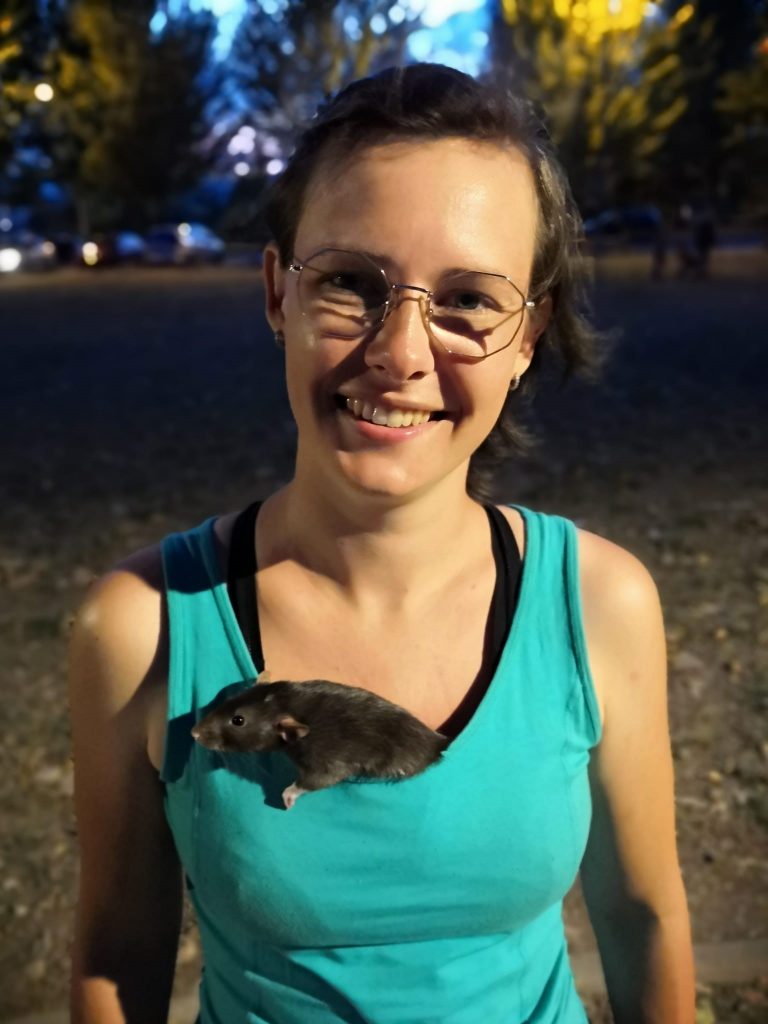 In my first year of the master's degree, I followed a few courses, and I completed my internship. During my internship, I built a digital nutrient model to provide my farmer with an overview of the nutrient flows on his farm. I finished my first year of my master's at the beginning of July, whereafter I had two weeks to prepare for my journey to Lyon which I did with my partner and our 3 Rats.
Why did you go on this biking trip?
As I'm a great fan of camping and my partner likes biking, we decided to do the trip to Lyon by bike. During the trip, we camped in nature, gardens, and campsites. It took us about 3 weeks to reach Lyon, with a total distance of 1000 km and about 60km per day.
The main cities that we passed through were Rheims, where unfortunately we had to stay for 4 days because my bike broke down, then Châlons-en-Champagne, Dijon, Macon, Chalon sur Saone, and Lyon. Most of the time, we camped in someone's backyard or at a farm, and one night, we even camped in the garden of a Chateau. We met many kind people during our trip, offering us water, a place to sleep, and even dinner! Most of the time, we rode in the countryside. It was so peaceful. The bike trip was very good mental preparation for unexpected things that I can also encounter here in Lyon in the coming half year and a good way to practice my French.
Started the MSc programme 2 weeks ago !
Two weeks ago, I started the master's in Lyon with an introduction week and French lessons, this was the first week of my master's program. The master's program has a total of 32 students from all over the world, and very soon we will go on an excursion to Luberon. I chose this master's because of my interest in the courses and their practical approaches. It is quite a funny story because when I was looking for my master's online, I thought that the courses and description were very attractive, but I didn't see that the courses were given in Lyon. It was my study advisor who told me that I would then go to Lyon. When she told me I was quite surprised but as I wanted to see the different points of view, and a different educational model, I decided to go to Isara.
Anecdotes of your trip?
During our trip, we created a trusting relationship with our rats who are named: Merry, Pippin, and Sam named after the three hobbits of Lord of the Rings. At the end of the trip, the rats were very well-behaved, and we allowed them to play outside their cage and when called they came right back to us. They even went swimming with us in the river!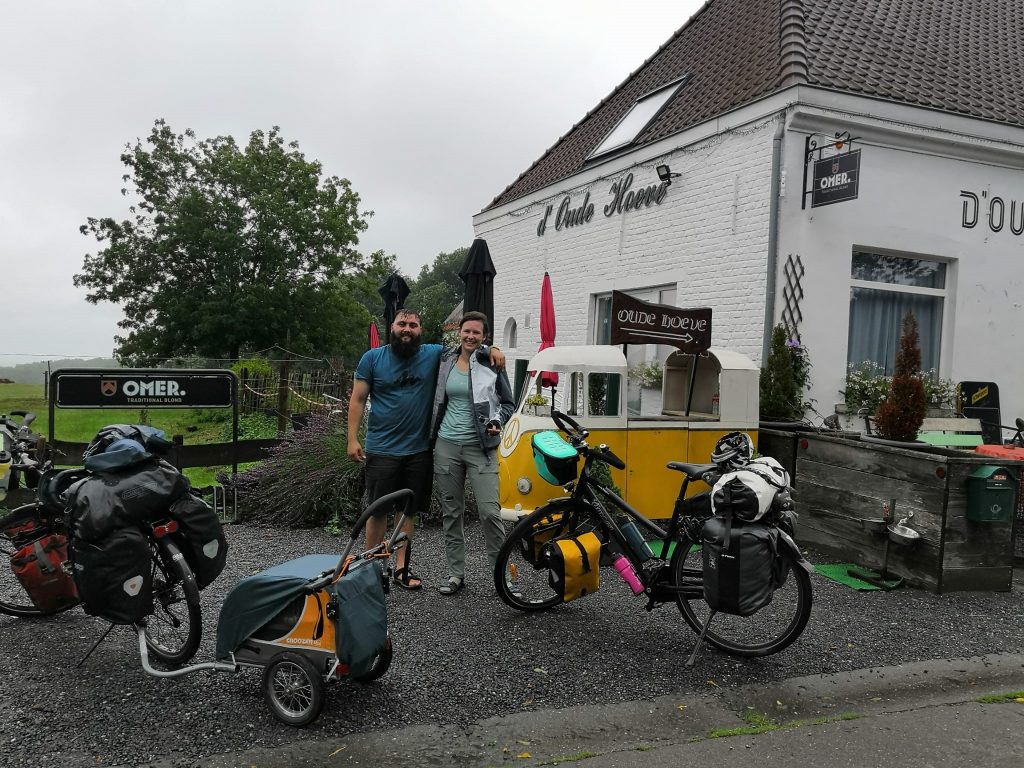 We had a special biking navigation system called Sigma, and we have mixed feelings about it. Most of the time it was a very helpful device and took us to nice places and once even to a medieval festival. The other time it sent us straight into an old overgrown farmers' passage with no way out and fallen trees everywhere.
What are your professional projects for the future?
In the upcoming half year, I will be studying here at ISARA, thereafter I hope to conduct my master's thesis in Wageningen, looking into different IPM (integrated pest management practices). I am not sure what I will do after my studies, but I do know that in 2026 my partner and I will start on our biking tour around the world. This will take us approximately 2 and a half years, as we want to visit friends, family, and interesting farming systems on our way.