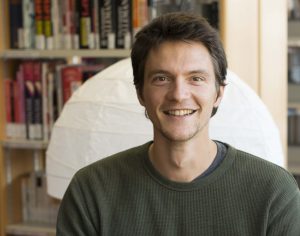 A very rewarding experience !
"The European master in agroecology has been an opening to different horizons: new relationships, international projects, unknown themes and new topics that I want to deepen. The issues and implications of agroecology in the food of tomorrow are really deep topics. It's a very rewarding experience !"
Read the complete testimony : here !
Studying agroecology at Isara
I want to be a farmer and I chose Isara because I felt it will give me the best opportunity and exposure to agriculture, especially in France. I am recipient of the scholarship Terra Isara and I am so happy, I was able to receive it. It supports me while I am here then I can focus on my study.
Sharing the same interest : agroecology
At Isara during the fall semester, agroecology brings students together. Coming from different origins : MSc Agroecology with NMBU, MSc Agroecology – Organic Agriculture with Wageningen and guest's students from partner's universities. They will spend 4 months together. Sharing group projets, field trips, lectures and French Lessons.
I wish my dream comes true !
Gisachew is an Ethiopian student following the MSc agroecology. In joining the programme, he dreams of changing the agriculture system of his country.