Where are you from ? I am from Scotland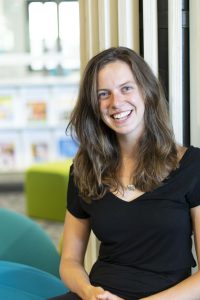 What did you study before coming to Isara for the master of Agroecology ? I studied Ecological and environmental sciences at the University of Edinburgh and I worked in agricultural research and food waste.
 Why choosing this master ? I am really interested in Food Sovereignty, guaranting everybody gets food. Agroecology has a social and agricultural part which is very engaging. That's why I started to look for a master specialised in agroecology and the double degree programme with Wageningen seems very attractive. I spent one year at WUR in Netherlands and now, I am at Isara for one semester. I am very glad to be in France.
I think it's a good country to learn agroecology because of the governmental support and the way farmers produce food. Wageningen was very theoretical with a strong part on social science which was great.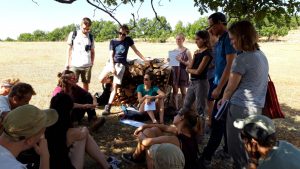 At Isara, we will be more focused on agroecological techniques with studies cases and fieldtrips. I look forward to starting this complementary programme.
 What is your Professionnal project ? I was involved for the last 6 years on board of trustees for food sovereignty charity in Scotland, the « Granton Community Gardeners » and that gives me ideas for my career.
After being graduated, I would like to work with farmers in Scotland, providing ecosystems services. Helping them with transitioning farming and regenerative agriculture. I am also interested in conflict mediation. I would like to be involved in stopping conflict in food insecurity.
 What was your first impression of Lyon ? A funny situation, I could say. My suitcase was lost for 3 days so when I arrived, I had nothing apart from my clothes of mountain in my backpack. So I could go climbing but I could not brush my teeth 🙂 !!
And Lyon is very close to the Alps and I want to take advantage of it. And I did not waste time, I was there last week!!
 What was your first impression of Isara ? I never been to private university before and it seems here more manageable and easier to settle. Less formal barriers between students and the staff.