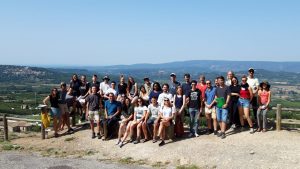 An agroecological fieldtrip for the students of the international Master "Agroecology". Beginning with a study stay in Luberon. A week to better undestand the cohabitation between agriculture and biodiversity within the regional natural park. With gastronomic adventures to come !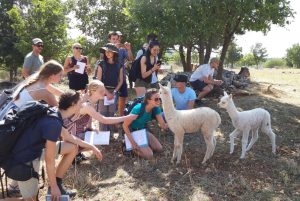 The Fieldtrip in Luberon continues… Study stay of the master agroecology in Lubéron: meeting with a fauna not very local … Clara, former student of the master now producer of wool (GAEC the Bergeronnette) welcomes us on her farm to present her activity …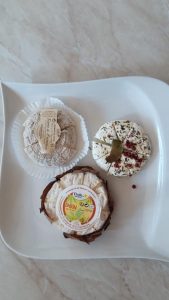 Folding workshop of Banon, a small goat cheese packaged in chestnut leaves, emblematic product of the Lubéron …And tasting ..
Visit of the house of the confit fruit at Apt: a historical production, emblematic of the region …. It's a lot of fun and it's so good !!